German Klassik Award Winners – Gustav Mahler's Symphony No. 5
am 13.11.2019, 19:30 bis 22:00
Preis: 14 € (pre-sales 12) / Students 5 €
The latest CD recording by the piano duo Speidel-Trenkner was highly praised. Cope, as it turned out. For nothing less than the German Klassik Award in the category "World Premiere Recording of the Year", the two pianists took part in it.
More information about this great success can be found here: www.opusklassik.de
A free playlist of all winners can be found here: app.idagio.com/opus-klassik-winners-2019
The piano duo is dedicated to "in perfect symbiosis four-handed piano playing" titled the Hamburger Abendblatt. Evelinde Trenkner, professor emeritus of the University of Music Lübeck, founder of the Philipp Scharwenka Society and the Lübeck Chamber Music Festival, studied with Gieseking and Kempff. Sontraud Speidel, Professor at the University of Music in Karlsruhe and Visiting Professor at the University of Montreal, studied among others. Stefan Askenase and Geza Anda, both of whom are particularly concerned with long-neglected transcriptions of important works, thus significantly expanding the repertoire.
At this recital they will play Gustav Mahler's Symphony No. 5 at the Steingraeber Haus.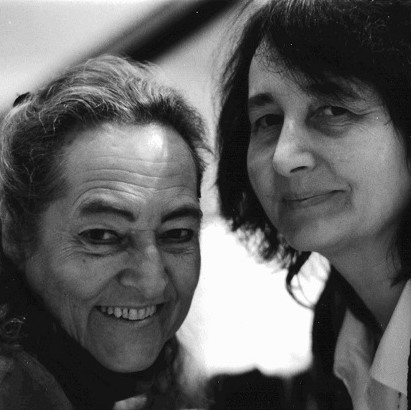 Veranstaltungsort
Kammermusiksaal
Steingraeberpassage 1
95444 Bayreuth