Steingraeber & Söhne – L'Art de la manufacture du Piano en Bayreuth
Chers amis musiciens,
Au fond, c'est tout simple: on choisit les matériaux naturels les meilleurs, on les assemble selon les règles de l'art, pour en faire un instrument vivant – c'est ainsi que naît la richesse sonore si chère à Horowitz. Il n'y a guère plus qu'une dizaine de manufactures dans le monde à avoir cette exigence. De nos jours, nombre de nouveaux pianos se réduisent à de simples instruments à percussion; or la modulation du timbre et des sonorités est un élément crucial pour tout pianiste. C'est elle qui permet d'obtenir de l'instrument une infinité de nuances et donc d'en tirer le plus de satisfaction possible.
Nous vous invitons donc à découvrir nos pianos droits et nos pianos à queue, construits dans la grande tradition de la fabrication artisanale d'art, des pianos qui font partie de l'élite, soit chez votre revendeur Steingraeber, soit directement chez nous, dans notre usine à Bayreuth, la ville du Festival.
Nous nous réjouissons d'avance de votre visite!
Udo Steingraeber
Visit us in Bayreuth!
World Heritage Margravial Opera House, Wagner Museum, historic parks… Bayreuth offers attractive sights and museums as well as a rich cultural scene. And it lies in the heart of Europe on the Autobahn almost exactly halfway between Munich and Berlin. The international airport in Nuremberg is only about fifty minutes away.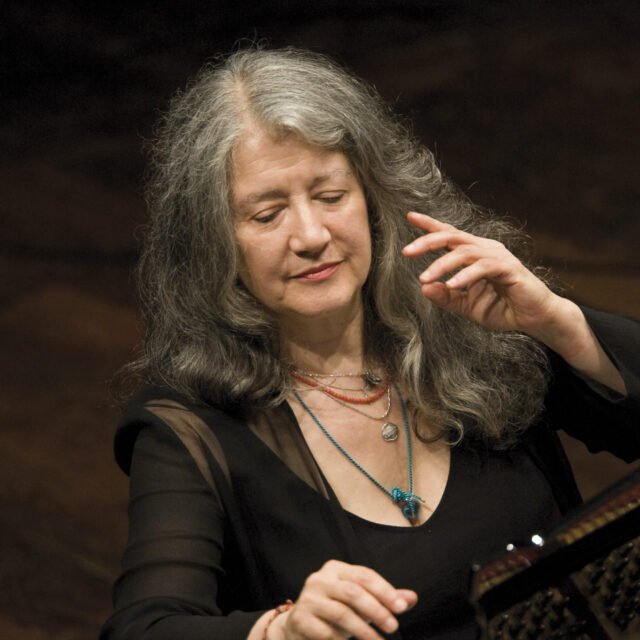 24.07.2024, 19:30
Martha Argerich comes to Bayreuth and plays the Steingraeber & Söhne concert grand at the Markgräfliche Opera House.
In our event calender you will find further events and information.
Contact us
Our upright and grand pianos are handcrafted in the time-honoured tradition of piano building. We invite you to get to know them personally.
Phone & Fax:
Tel: +49921 64049
Fax: +49921 58272
Opening hours:
Mo.-Fr.: 10 a.m. – 6 p.m.
Sa.: 10 a.m. – 2 p.m.