Steingraeber & Söhne – L`arte di costruire pianoforti
Cari amici musicisti,
In fondo è semplice fare uno strumento musicale vivo, è sufficiente scegliere materiali naturali di ottima qualità ed assemblarli secondo le regole dei grandi costruttori. E' così che nasce la ricchezza di colori sonori auspicata da Horowitz. Certo, ma questo riesce solo in meno di dieci fabbriche artigianali al mondo; quasi tutti i nuovi pianoforti oggigiorno sono ridotti al ruolo di strumento a percussione. La possibilità di modulare non solo l'intensità ma anche il timbro dei suoni prodotti è di vitale importanza per il pianista professionista. Questo è il presupposto per qualsiasi tipo di interpretazione, dalla più modesta dell'allievo principiante alla più raffinata performance concertistica. Tutti i pianisti necessitano di "colori sonori" al di là della semplice dinamica. Vi invitiamo a conoscere i nostri pianoforti verticali e coda. Pianoforti di eccellenza costruiti secondo la grande tradizione artistica artigianale dal Vostro rivenditore Steingraeber o da noi, nella città del festival di Bayreuth.
Siamo lieti di ricevere la Vostra visita.
Udo Steingraeber
Visit us in Bayreuth!
World Heritage Margravial Opera House, Wagner Museum, historic parks… Bayreuth offers attractive sights and museums as well as a rich cultural scene. And it lies in the heart of Europe on the Autobahn almost exactly halfway between Munich and Berlin. The international airport in Nuremberg is only about fifty minutes away.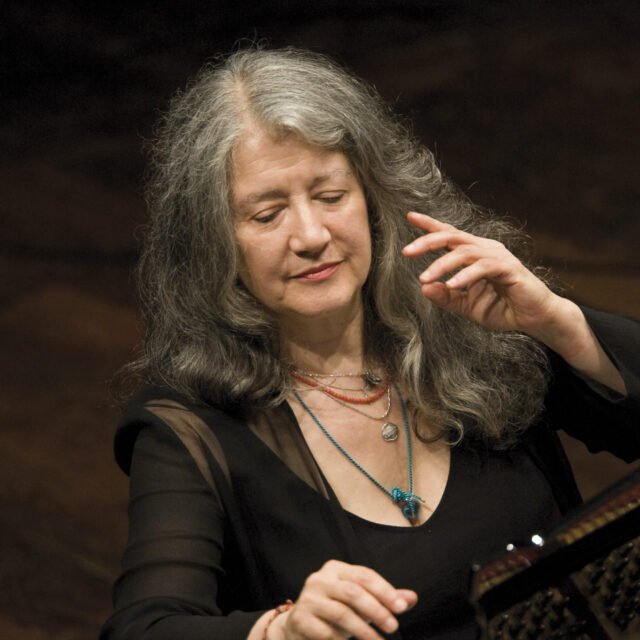 24.07.2024, 19:30
Martha Argerich comes to Bayreuth and plays the Steingraeber & Söhne concert grand at the Markgräfliche Opera House.
In our event calender you will find further events and information.
Contact us
Our upright and grand pianos are handcrafted in the time-honoured tradition of piano building. We invite you to get to know them personally.
Phone & Fax:
Tel: +49921 64049
Fax: +49921 58272
Opening hours:
Mo.-Fr.: 10 a.m. – 6 p.m.
Sa.: 10 a.m. – 2 p.m.