CATCH UP DATE – Music of poetic stories – Bohumír Stehlík plays Czech piano music
am 27.10.2022, 19:30
Preis: 20 € (students 5 €)
CATCH UP DATE
The German-Czech Society invites again to a concert of discoveries of grandiose piano music of the 20th century.
Leoš Janáček is the most famous composer – his cycle In the Fog leads and takes you into an enchanted, mysterious world of nature – a marvel of the 20th century and hardly known.
This is even more true for the composer Miloslav Kabeláč. In 2019, Deutschlandfunk Kultur broadcast a feature entitled "… Miloslav Kabeláč – In the wrong place at the wrong time." He was part of the resistance against the Nazis, but also had to give up his professorship at the Prague Conservatory in the postwar period; his teachers included Erwin Schulhoff.
"With my concerts … I want to appeal not only to the ears, but also to the hearts." Says young composer and pianist Bohumír Stehlík (b. 1990, Prague). He is one of the leading pianists of the younger generation and already a professor at the Janáček Academy in Brno.
In the 1st half Bohumír Stehlík plays his own compositions, after the intermission:
Miloslav Kabeláč (1908-1979) – 8 Preludes for Piano, op. 30 (1956).
Leoš Janáček (1854-1928), V mlhách – In the Fog, four-part cycle from 1912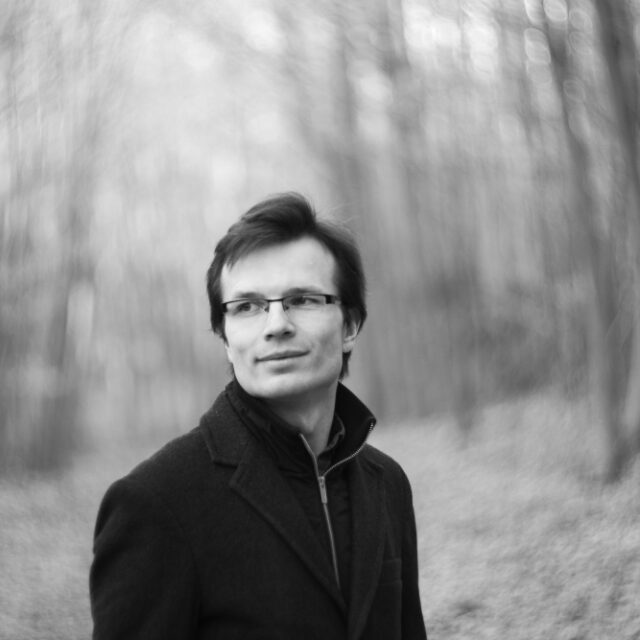 Veranstaltungsort
Kammermusiksaal
Steingraeberpassage 1
95444 Bayreuth