Engelbert Humperdinck and his Worlds
am 07.07.2021, 19:30
Preis: Price category D
Ji-Eun Noh – cello, Judith Oppel – violin, Christian Ubber – piano
Engelbert Humperdinck (1854–1921) Sélection de Hänsel and Gretel par Gustave Sandré (1843–1916) for piano trio Notturno for violin and piano
Siegfried Wagner (pupil of Humperdinck, 1869–1930) "Herzensgebot" from the opera "Sternengebot", for piano trio by Carl Kittel (1874–1945) Fuga for piano
Franz Liszt (grandfather of Siegfried Wagner, 1811–1886) Orpheus. Symphonic poem, for piano trio by Camille Saint-Saëns (1835–1921) for the 100th day of the death of Saint-Saëns Engelbert Humperdinck (1854–1921)
Two Playman songs from "Königskinder" for violin and piano by Friedrich Hermann (1828–1907)
Max Bruch (Rhinelander, friend and colleague of Humperdinck, 1838–1920) Trio for violin, violoncello and piano in C minor op. 5 (Andante molto cantabile – Allegro assai – Presto)
Judith Oppel studied at the Musikhochschule Wuppertal with Prof. Johannes Prelle and Susanne Imhof and is active in various orchestras and ensembles alongside her educational work. In addition to classical violin and chamber music literature, she also interprets new music. At present she performs mainly with the "Duo fidelici" (violin & organ) as well as in other different chamber music formations.
Ji-Eun Noh, born in Seoul (South Korea), won her first national cello competition at the age of 13. Studies in Seoul, Düsseldorf (diploma and concert exam) and Essen (chamber music). Europe-wide solo recitals and concerts with the Classical Philharmonic Orchestra Bonn and other professional orchestras and ensembles such as the Hardenberg Quartet. She teaches at several music schools in the Rhine-Sieg District and is editor of a new edition of the Schumann fantasy pieces.
Christian Ubber is head of the Musikwerkstatt Engelbert Humperdinck Siegburg. He studied piano, musicology, music education and history in Cologne. Dissertation on Liszt's Etudes. Publisher of Engelbert Humperdinck's song and chamber music works (music publishers "Tonger" and "Weinberger"), as well as Beethoven's cello sonatas and various piano works by Liszt and Chopin. He is also co-editor and author of the book "Engelbert Humperdinck – Ein biographisch-musikalisches Lesebuch".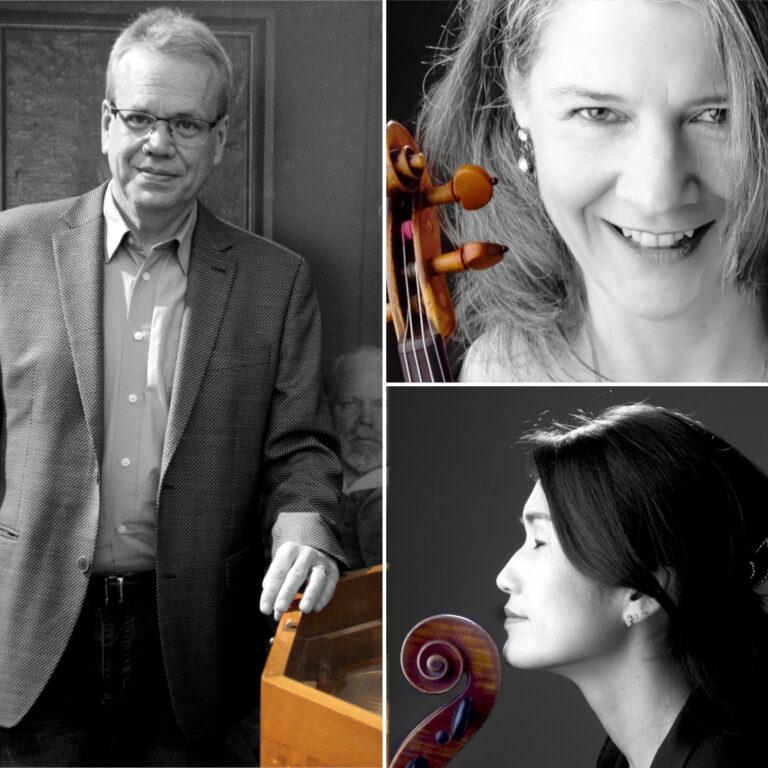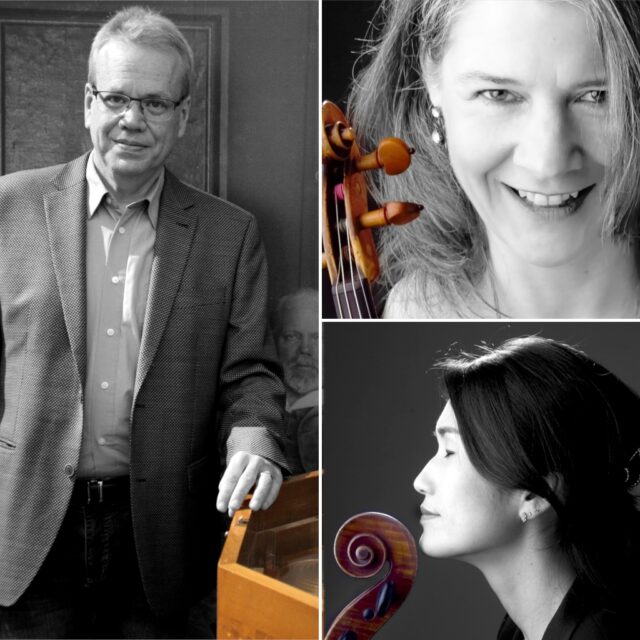 Veranstaltungsort
Kammermusiksaal
Steingraeberpassage 1
95444 Bayreuth