Marie-Luise and Victor Alcántara – Songs without Words – Pianistic sound poetry in Classic and Jazz
am 06.08.2021, 19:30
Preis: keine Angaben
The concert programme sheds light on the genre of songlike solo piano pieces founded by Felix Mendelssohn-Bartholdy (1809-1847), which capture the vocal and poetic moment of playing the piano in musical miniatures. Marie-Luise Alcántara devotes herself to classical piano compositions and juxtaposes works by Mendelssohn with those of selected contemporaries. Through pieces by Darius Milhaud (1892-1974) and Gabriel Faurés (1845-1924) it builds a bridge to the 20th century, to which Victor Alcántara devotes himself from a jazz perspective. He improvises on pieces of the jazz piano tradition such as Horace Silvers (1928-2014) "Song for My Father" or Fred Hersch's (*1955) "Heartsong".
Marie-Luise Alcántara studied school music at the Hochschule für Musik Würzburg and piano as a concert subject with Prof. Wolfgang Döberlein and Prof. András Hamary. She also completed a diploma in music theory under the aegis of Prof. Dr. Christoph Wünsch. She leads a piano class at the Hochschule für ev. Kirchenmusik Bayreuth and teaches at the Markgräfin-Wilhelmine-Gymnasium Bayreuth. Her concert activities include projects as soloist, chamber musician and song accompanist.
Victor Alcántara studied classical piano, jazz piano and film composition at the Hochschule für Musik und Theater Munich and received his doctorate in musicology from the University of Music and Performing Arts Graz. As a pianist and songwriter he has released numerous CDs with his own formations and worked as a composer for television, cinema and show productions. Since 2001, he has taught at several German music academies such as the Hochschule für ev. Kirchenmusik Bayreuth and the Hochschule für Musik und Theater Munich. As a scientist, he gives lectures at international conferences to which he has been invited, amongst others, at the Moscow Conservatory and the Georg-August-University of Göttingen. With his piano concert "Toccata Concertante" he was a prizewinner at the II. International Uuno Klami Competition for Composition in Finland in 2009. His current collaboration includes concerts with the Monika Roscher Bigband, guitarist André Krengel and the taiko percussion ensemble Drumaturgia.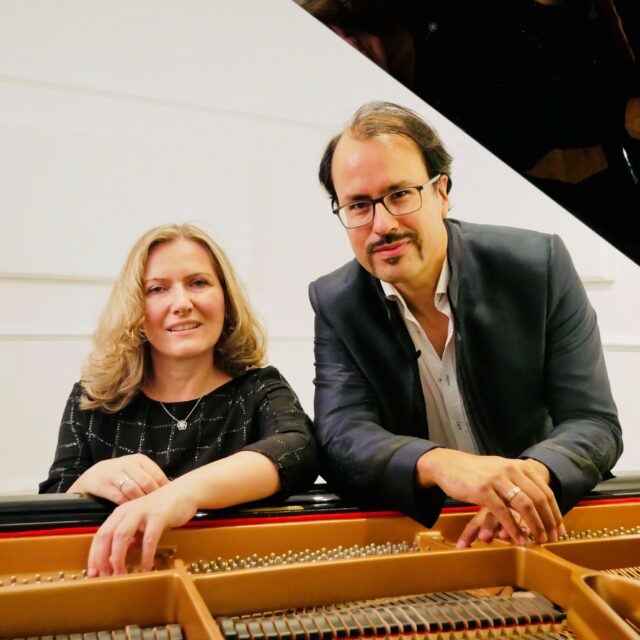 Veranstaltungsort
Kammermusiksaal
Steingraeberpassage 1
95444 Bayreuth