Young Master Pianists of the Leopold Mozart Centre Augsburg
am 14.06.2022, 19:30
Preis: 14 € / 5 € students
Young Master Pianists of the Leopold Mozart Centre Augsburg
Igor Stravinsky for one and two pianos
Petrushka – Firebird – Sonatas – Le sacre du printemps
Conductor Christine Olbrich
Stravinsky for the French National Day! – What could be more fitting?
The Russian Frenchman Stravinsky can probably be described as one of the "stormiest composers" of the 20th century; the concert celebrates him with his "stormy" ballet compositions on the day of the storming of the Bastille – shortly before his 140th birthday – on two pianos!
The young master pianists from Augsburg have already performed furious programmes and works with up to eight hands in the past – this time they will concentrate on the highlights of a composer's life and the favourite works of the – not only classical! – Ballet at its most beautiful and craziest!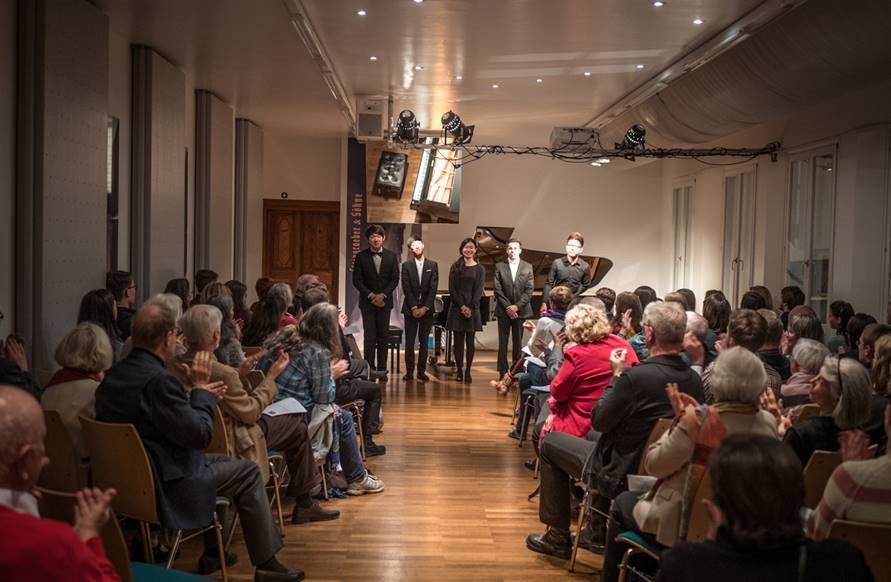 Veranstaltungsort
Kammermusiksaal
Steingraeberpassage 1
95444 Bayreuth