The Ride of the Valkyries – or: You Would Have to Be Able to Play the Piano
am 28.07.2022 bis 31.07.2022, 20:00
Preis: keine Angaben
Premiere on 28 July 2022, 8 pm
Musical comedy by Uwe Hoppe
DIRECTED BY: UWE HOPPE
PLAYED BY: REINHOLD WEISER
"Wagner on the piano. Can't be done."
The focus is on a man and his pianoforte or grand piano. For the 25th anniversary of her marriage, the silver bride, a sworn Wagnerian, wants her husband to play the "Ride of the Valkyries" on the piano. While the husband resists playing the orchestral work on the piano, he tells us various stories: that of piano music, that of piano construction, that of piano pedagogy and that of his life – with many musical examples. An extremely funny story about love, the love of Wagner and the love of music.
Written especially in 2002 for the 150th anniversary of the Steingraeber & Söhne piano factory, the solo piece will be performed again this summer at the site of its acclaimed premiere. Works by J. S. Bach, W. A. Mozart, L. v. Beethoven, F. Schubert, R. Schumann, F. Chopin, F. Liszt, C. Debussy, A. Skriabin, E. Satie and R. Wagner will be performed live.
Playing time 90 minutes. No interval.
Further dates 30 and 31 July 2022 both at 8 p.m.
Pre-sale only at the theatre box office, tel. 0921-69001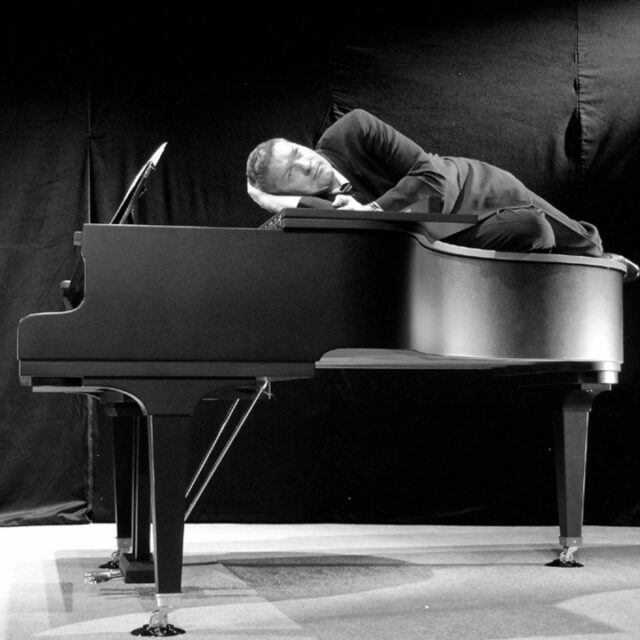 Veranstaltungsort
Steingraeber Hoftheater
Friedrichstraße 2
95444 Bayreuth