SPIEL(T)RÄUME – Julius Theodor Semmelmann
am 22.07.2022 bis 07.01.2023, 0:00
Preis: keine Angaben
Chaos turns into space? And from dreams arise stage worlds? Yes. But in between lie stony working paths, inspired, strained, desperate, exhilarating, continuing…. Creativity and craftsmanship must come together in a convincing goal if the vision of a stage design is to become reality.
The exhibition SPIEL(T)RÄUME guides the audience through the work stations that lead to the Bühnen(t)räumen of Julius Theodor Semmelmann. How much leeway does a stage designer have in finding ideas? How great is his responsibility in the realisation of a stage concept?
It is the set design that helps an opera or a play to reach levels where music or words can be experienced visually. The Bayreuth stage designer creates visually powerful theatrical spaces that, with references to specific epochs and styles, preferably prepare a sensual and, as it were, psychological ground for dramas of music history. Whether it's Salome in the cement palace or Otello in the barbed-wire fenced House of Europe, Semmelmann always follows the impulses of the music and his sense of spatial experience. He has created spaces for numerous productions, including the Bayreuth Festival, Vienna, Graz, Saarbrücken, Cologne and many more.
In SPIEL(T)RÄUME, original drawings, models as well as leftover stage design parts, props and costumes by the stage designer can be experienced in a unique way using several Steingraeber Transducer grand pianos. For the first time, the individual exhibits, combined with the corresponding live music, are in focus away from the stage. This opens up new perspectives on the profession of set and costume designers outside of a theatre building, which otherwise remain hidden. SPIEL(T)RÄUME gives the curious a surprising glimpse of an exciting field of theatre and invites them on a captivating journey from the first sketch to the finished theatre evening.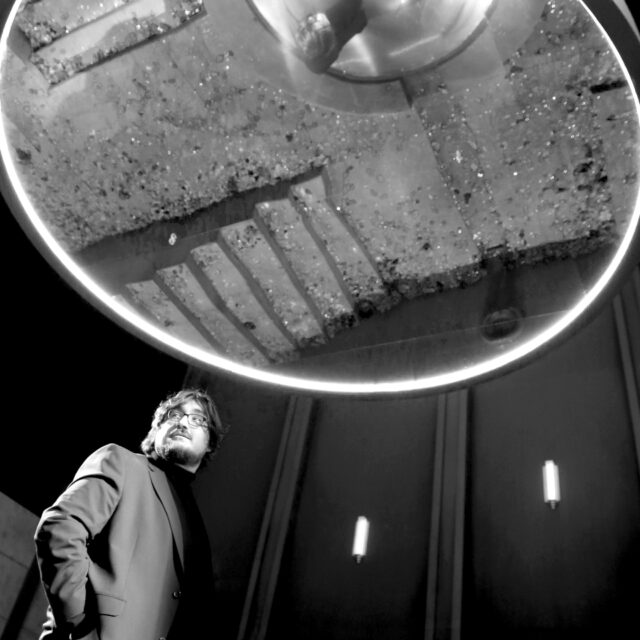 Veranstaltungsort
Kammermusiksaal
Steingraeberpassage 1
95444 Bayreuth