Sound Space Piano – University of Music Würzburg
am 06.12.2022, 19:30
Preis: 20 € / 5 € students
Works for piano and electronics
Cologne – Paris – Vienna – Würzburg: a top-class concert for experimental ears and music from "Endless Space" to "Branenwelten" and a "Toccata" in "Heiteren Wellen …" after Luigi Nono, the famous neutoner of classical modernism!
What an inspiring variety! The concert will be performed as a small tour in Würzburg, Bayreuth and Munich on three consecutive days and opens up completely new aspects for piano sound lovers.
"Spiritus Rector" and organiser is the Cologne composer Robert HP Platz, who will also moderate the evening. He teaches composition at the Hochschule für Musik Würzburg and has acquired a Steingraeber transducer grand piano there. His student Cong Wei and his pupil Aydin Pfeiffer will also contribute works for the transducer grand.
At the grand piano, the pianist Clara Murnig from the MusikUni Vienna is responsible for the very classical piano acoustics.
Coming from Paris, Augustin Muller operates the electronics, which directly control the grand piano in the wooden soundboard and achieve incredible sound effects on a second level.
Clara Murnig (photo) is a pianist in the fields of contemporary music, chamber music and song accompaniment and a lecturer at the Ludwig van Beethoven Institute of the University of Music and Performing Arts Vienna. She was a scholarship holder of the Royal College of Music and performs throughout Europe, e.g. in the Edvard Elgar Room of the Royal Albert Hall (UK), at Cremona Musica 2017 (IT), at the Schönberg Center Vienna. In 2012 she received the STARTStipendium of the then Austrian Federal Ministry for Education, Arts and Culture in the field of music and performing arts.
Further information at: www.claramurnig.com
Aydin Pfeiffer (*1999) studies composition (class of Prof. Platz) and guitar (Prof. Jürgen Ruck) at the HfM Würzburg. He has been composing since the age of 12 and won two national prizes at "Jugend Komponiert". He studied with Prof. Jan Müller-Wieland (HMT Munich) from 2016 to 2018 and has been studying composition with Prof. Robert HP Platz and guitar with Prof. Jürgen Ruck at the HfM Würzburg since 2018. His works have been performed by the Munich Philharmonic Orchestra, among others. He is a scholarship holder of the German National Academic Foundation.
Augustin Muller is a technician at IRCAM (Paris).
Robert HP Platz is professor of composition and director of the Ensemble for New Music at the HfM Würzburg and travels internationally as a composer and conductor.
Programme:
Aydin Pfeiffer (Klasse Prof. Platz), Toccata in Progress
Cong Wei, Endloser Raum
Luigi Nono, "…..sofferte onde serene…" for piano and tape
Robert HP Platz, Branenwelten 6
Clara Murnig – piano, Augustin Muller – electronics, Robert HP Platz – moderation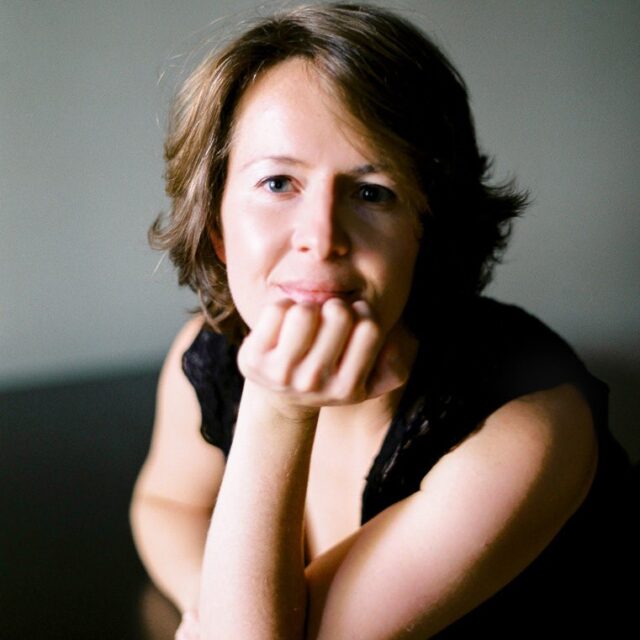 Veranstaltungsort
Kammermusiksaal
Steingraeberpassage 1
95444 Bayreuth