Martha Argerich & Friends
am 24.07.2020, 19:30 bis 21:30
Preis: from 24 Euro
"… a very important, interesting and inspiring invention … The sound of the piano increased in colour and capacity – a desire of every pianist. …. may very well be the future of piano construction. Bravo!", said Martha Argerich about the Steingraeber & Söhne grand piano with Sordino. Now, she comes to Bayreuth with pianistic friends such as Jura Margulis to perform an outstanding program
The pre-sales start on 25 July 2019:
About Martha Argerich
Argerich performed her debut concert at the age of 8, playing Mozart's Piano Concerto No. 20 in D minor and Beethoven's First Piano Concerto in C major. Argerich rose to international prominence when she won the seventh International Chopin Piano Competition in Warsaw in 1965, at age 24. In that same year, she debuted in the United States in Lincoln Center's Great Performers Series. In 1960, she had made her first commercial recording, which included works by Chopin, Brahms, Ravel, Prokofiev, and Liszt; it received critical acclaim upon its release in 1961. In 1967, she recorded Chopin's Polonaise, Op. 53.
Argerich has often remarked in interviews of feeling "lonely" on stage during solo performances. Since the 1980s, she has staged few solo performances, concentrating instead on concertos and, in particular, chamber music, and collaborating with instrumentalists in sonatas. One notable compilation pairs Rachmaninoff's Piano Concerto No. 3 (recorded in December 1982 with the Radio Symphonie-Orchester Berlin under the direction of Riccardo Chailly) with Tchaikovsky's Piano Concerto No. 1 (February 1980, Symphonieorchester des Bayerischen Rundfunks, Kirill Kondrashin).
Argerich has also promoted younger pianists, both through her annual festival and through her appearances as a member of the jury at international competitions. The pianist Ivo Pogorelić was thrust into the musical spotlight partly as a result of Argerich's actions: after he was eliminated in the third round of the 1980 International Chopin Piano Competition in Warsaw, Argerich proclaimed him a genius and left the jury in protest. She has supported several artists including Gabriela Montero, Mauricio Vallina, Sergio Tiempo, Roberto Carnevale Gabriele Baldocci, Christopher Falzone and others.
Argerich is the president of the International Piano Academy Lake Como and performs annually at the Lugano Festival. She has also created and been a General Director of the Argerich Music Festival and Encounter in Beppu, Japan, since 1996.
Her aversion to the press and publicity has resulted in her remaining out of the limelight for most of her career. Nevertheless, she is widely recognized as one of the greatest pianists in history.
Her performance of Liszt's First Piano Concerto conducted by Daniel Barenboim at The Proms 2016 prompted this review in The Guardian: "It was an unforgettable performance. Argerich celebrated her 75th birthday in June this year, but that news doesn't seem to have reached her fingers. Her playing is still as dazzling, as frighteningly precise, as it has always been; her ability to spin gossamer threads of melody as matchless as ever. This was unmistakably and unashamedly Liszt in the grand manner, a bit old-fashioned and sometimes even a bit vulgar at times, but in this of all concertos, with Barenboim and the orchestra following each twist and turn, every little quickening and moment of expressive reflection, it seemed entirely appropriate."
(source: wikipedia)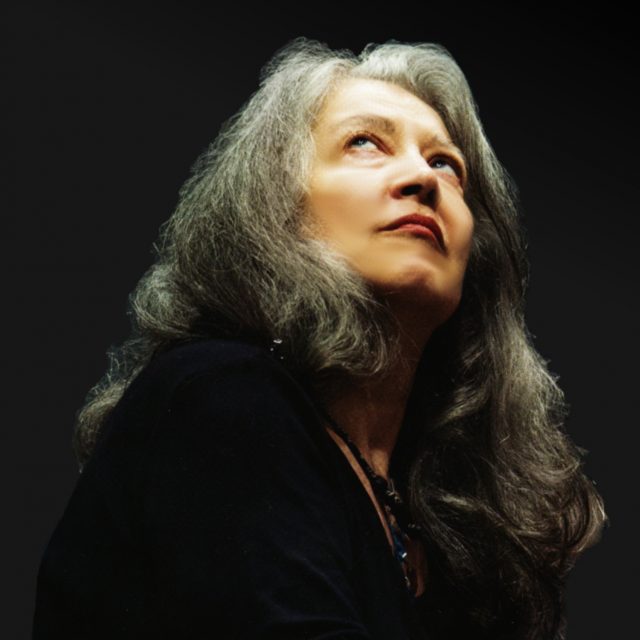 Veranstaltungsort
Markgräfliches Opernhaus Bayreuth
Opernstraße
95444 Bayreuth