JAZZ: Pianoskop – Ulf Kleiner & Sebastian Merk
am 07.10.2022, 20:00
Preis: 20 € (students 5 €)
KLEINER ⇔ MERK play PIANOSKOP
For two days and one night in 2019, jazz pianist Ulf Kleiner locked himself up with a beautiful grand piano, some ideas and a handful of good microphones – originally to record music for the library of a film music studio. In absolute silence, Kleiner experimented with all kinds of small objects on the strings to achieve subtle changes in sound, collected offbeat sounds and rhythms, and soon it became clear that the recordings would make an album: PIANOSKOP, released in 2020.
To realise the album live, Ulf Kleiner enlisted the support of his long-time companion (Spaniol4 among others), drummer & friend Sebastian Merk.
In April 2022, the two made a special trip to Steingraeber in Bayreuth. Udo Steingraeber agreed to place one of the legendary Steingraeber grand pianos (C 212) in the workshop of the manufactory. In doing so, he created a very special recording situation and atmosphere for the two long-time friends, and so they were able to spread out there in peace over the Easter weekend, equipped with a plan and a few selected microphones and cameras.
The two days produced the 'Steingaeber Session', four pieces and videos that will be released later this year and make an EP.
With a handful of rattles, cymbals and other paraphernalia in their hand luggage, the two will play and explore the grand piano in their own unique way on the evening.
A small foretaste of the evening can be found here:
Live with Sebastian at Rastenbau 'Vulfy':
On the genesis of PIANOSKOP: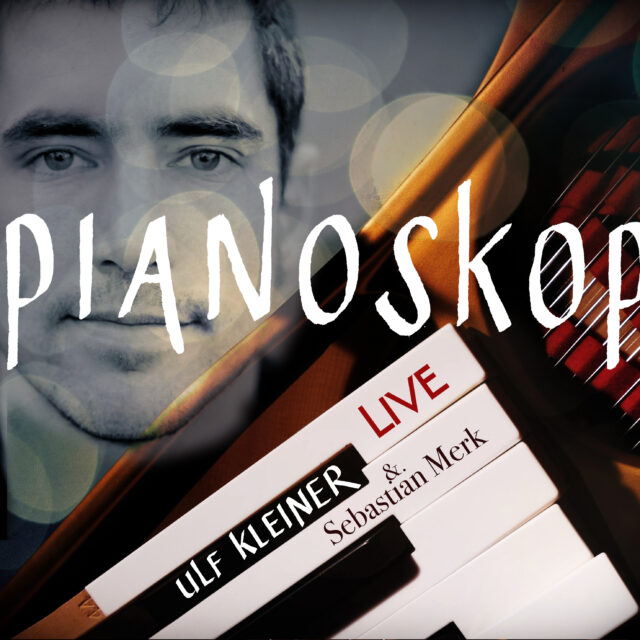 Veranstaltungsort
Kammermusiksaal
Steingraeberpassage 1
95444 Bayreuth