Erlebnistag – "Offene Klaviermanufaktur"
am 03.11.2019, 13:00 bis 18:00
Preis: keine Angaben
The scent of the softwood mixes with the roughness of the carbon in the locksmithery, tinctures emanate echoes of oils, waxes and alcohol … In addition to the sounds for the ear is a "real" piano manufacture also an experience space for the nose. Yes, actually for all the senses of culture-loving visitors with a vein for handicrafts according to old fathers custom. There are fewer than ten of these factories worldwide.
In Bayreuth, the piano manufacturer Steingraeber & Söhne opens its doors to the Open Day on Sunday, 3 November, from 1 to 6 pm. The Steingraeber piano master builders invite you to experience the art-crafted piano building together with the historic Steingraeber Rococo Hall, the Steingraeber Museum and the modern grand piano house on your own.
At the end of the day of the open piano manufactory, a top-class piano oeuvre follows
6 pm, with free admission for children *: "Young master pianists" of the Leipzig Music Academy will perform a potpourri of well-known works by well-known composers – a program with "BEST of CLASSICS".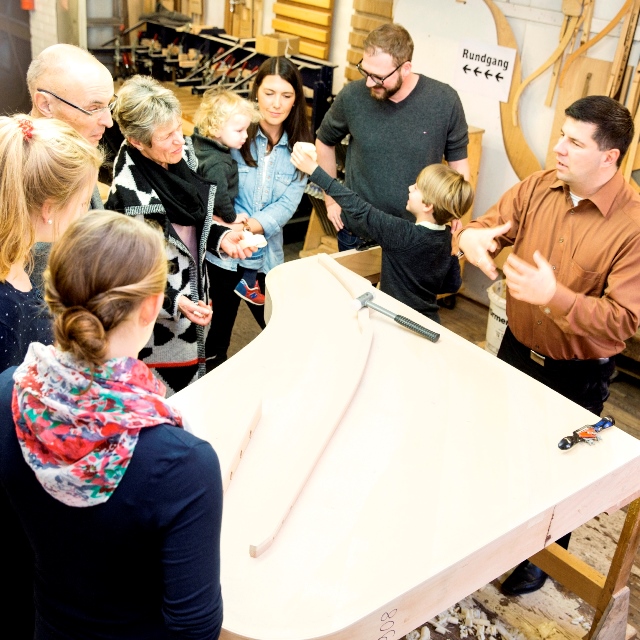 Veranstaltungsort
Steingraeber Haus Bayreuth
Friedrichstraße 2
95444 Bayreuth