Clara Schumann's 200th Birthday
am 13.09.2019, 19:30 bis 22:00
Preis: 22 € (18 pre sales) / 5 € Students
Texts – Oboe – Piano
Hans-Jürgen Schatz (Rezitation), Demetrios Karamintzas (Oboe) und Alexander Schmalcz (Klavier) im Kammermusiksaal.
Clara and Robert Schumann in Russia 1844 – Letters, Essays, Critics with compositions by Clara and Robert Schumann, Felix Mendelssohn Bartholdy, Franz Schubert, Adolf Henselt und Franz Liszt.
In 2019, the year of the 200th birthday of Clara Schumann, the famous trip to Russia dates back 175 years ago. In their program with texts about the trip to Russia (1844) by Clara and Robert Schumann and the music of both spouses, Hans-Jürgen Schatz, Demetrios Karamintzas and Alexander Schmalcz focus on the piano virtuoso, composer and letter writer Clara Schumann.
In February 1844, Clara and Robert Schumann went on a concert tour to Russia, from Leipzig via Berlin (visit to Mendelssohn), Tilsit, Riga and Dorpat. Robert's music was almost unknown there at the time, and Clara had a certain reputation as a piano virtuoso. From the not easily accessible abundance of letters, diary notes and reviews Hans-Jürgen Schatz has traced this journey. An impressive and thoroughly amusing picture of this enterprise has been created.
The program of the third concert of Clara Schumann at the Philharmonic Society of St. Petersburg also specifies the selection of solo piano pieces for this concert reading, to which the texts refer in parts. In addition to these pieces from the repertoire of Clara Schumann, this program also features romances by Clara Schumann as well as romances and Adagio and Allegro for piano and oboe by Robert Schumann. The very lively travel report sets the framework for the concert reading, text and music alternate.
Program
Felix Mendelssohn Frühlingslied A-Dur Nr. 6, aus Lieder ohne Worte op. 62
Franz Liszt Reminiszenzen aus Donizettis "Lucia di Lammermoor"
Adolph Henselt Wiegenlied Ges-Dur op. 13/ 1
Schubert-Liszt Erlkönig, Transkription f. Klavier S 588/ 4 nach Schubert D 328
Clara Schumann Drei Romanzen für Oboe und Klavier op. 22 (orig. für Vl./Kl.)
Robert Schumann Romanzen für Oboe und Klavier op. 94
Adagio und Allegro für Oboe und Klavier op. 70 (orig. für Horn/Kl.)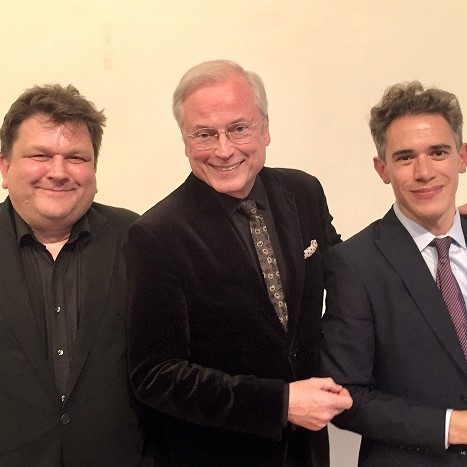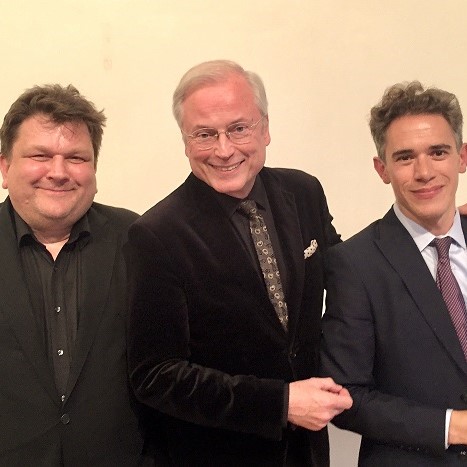 Veranstaltungsort
Kammermusiksaal
Steingraeberpassage 1
95444 Bayreuth