Best of Classics – Young Master Pianists of the Leipzig University of Music
am 06.11.2022, 18:00
Preis: 14 € (5 € students)
BEST OF CLASSICS
with students of the class of Prof. Dietmar Nawroth
The "Young Master Pianists" series is a "permanent guest" at the Bavarian Radio's Musikzauber Franken and perhaps Bayreuth's most popular concert series – for decades, master students from national and international music academies have fascinated Bayreuth audiences.
At the end of the Open Piano Day on 6 November, there will be this top-class piano soirée at 6 p.m.: "Young master pianists from the Leipzig Academy of Music will perform a potpourri of well-known works by famous composers – a programme with "BEST of CLASSICS".
BEST OF CLASSICS, varied programmes by up to six young pianists on one evening. Professor Dietmar Nawroth will be in charge of the Leipzig evening, he writes: "Highly talented students from the various piano classes will give a guest performance at Steingraeber Bayreuth with a multi-faceted programme across the piano literature".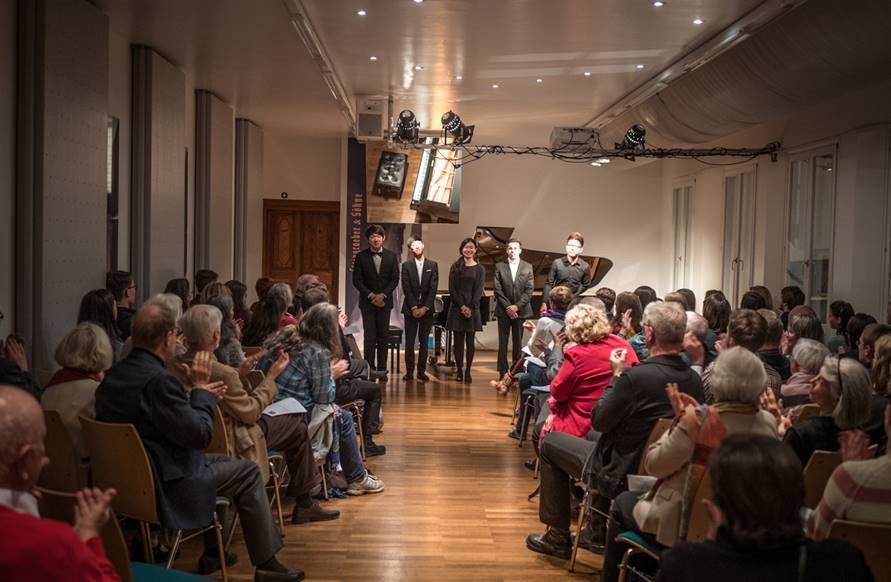 Veranstaltungsort
Kammermusiksaal
Steingraeberpassage 1
95444 Bayreuth