CANCELLED: Adventure tour – Mum, Dad, how is a piano built?
am 27.03.2020, 16:00
Preis: Adult 4 €, Children 2 € (incl. refreshment)
Due to the current situation (Corona) the guided tour is cancelled.

Adventure tour through our manufactory for parents and children beginning at the age of 6 years.  How is a piano working, which tricks are applied so that the tone doesn't clank or sounds dull? Children and parents should experience that during the adventure tour.
Organizer: Ev. Familien-Bildungsstätte Bayreuth,  0921/62993
Sign in just there: Adult 4 €, Children 2 € (incl. refreshment)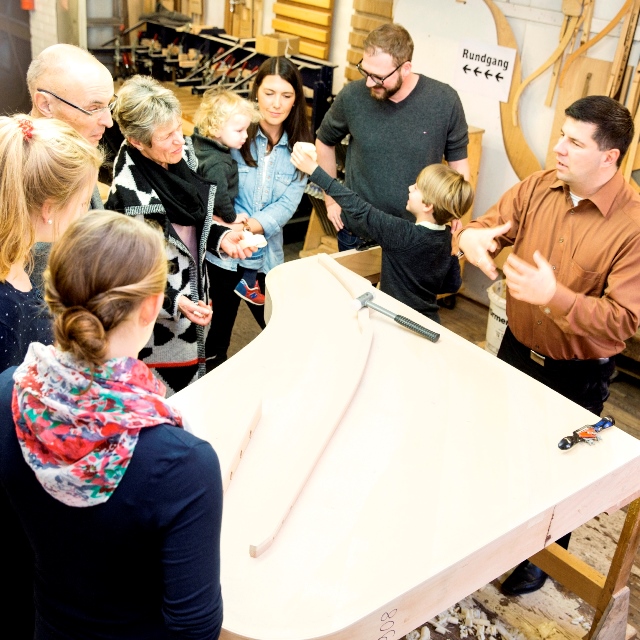 Veranstaltungsort
Steingraeber Haus Bayreuth
Friedrichstraße 2
95444 Bayreuth