"A Wagner Evening for Four Hands in the House of Humperdinck" – Sofi Simeonidis and Rainer Maria Klaas
am 29.08.2021, 11:00
Preis: Price category A
Richard Wagner's Parsifal in four hands by Engelbert Humperdinck
The Saviour
The Swan
The Love Feast
The Flower Maidens
Charfreitagszauber
Siegfried Wagner: Ouverture zu Sonnenflammen, four-handed by Carl Kittel
(public premiere!)
Richard Wagner: Wotans Abschied und Feuerzauber from Die Walküre, four hands by Engelbert Humperdinck (public premiere!)
Franz Liszt: Marche et Cavatine from Lucia di Lammermoor by G. Donizetti
Sofi Simeonidis, Rainer Maria Klaas (piano)
A "family concert" of a special kind: pieces by Richard Wagner, his son Siegfried Wagner and his father-in-law Franz Liszt! And, as befits a domestic opera evening, all in versions for piano with four hands. All that is really missing is the fireplace for the fire magic…
The focus here: the Wagner arrangements by the "Parsifal helper" Engelbert Humperdinck, who, as a friend of the house, regularly visited Wahnfried and the Festival until his last years. He composed twelve excerpts from Parsifal for four hands, thus creating a monumental one-and-a-half-hour cross-section of the work in whose premiere he played a leading role in many respects. Five movements from it will be performed.
But years before his acquaintance with Richard Wagner, while still a student at the Cologne Conservatory, where the study of Wagner was officially frowned upon, he secretly arranged the ending of the "Walküre" for a friend's house. A public premiere has not yet taken place.
The evening will be rounded off with Siegfried Wagner – pupil of Humperdinck, son of Richard, grandson of Liszt, composer, conductor, director and festival director – and Franz Liszt, who set new standards in the development of piano playing with his piano transcriptions and paraphrases.
Subject to changes!
Sofi Simeonidis was born in 1989 in Tbilisi (Georgia) and performed with the symphony orchestra of her hometown at the age of seven. She studied at the Sakaria PaliaSchvili Gymnasium, a "ten-year school for the gifted", and at the W. Saradshischwili Conservatory in Tbilisi/ Georgia in the piano class of Prof. Nino Chiraqadze.
In the course of her studies, Sofi Simeonidis successfully took part in numerous competitions, winning first prize at the Republican Competition in Tbilisi in 1999, first prize at the International Competition in Lithuania in 2002 and first prize at the International Competition in Romania in 2003. In 2005 she won second prize at the International Competition in Tbilisi and in 2014 she won second prize at the Chamber Ensemble Competition in Tbilisi.
From 2011 to 2014 she received a scholarship from Elisabeth Leonskaja. From 2011 to 2013 she was regularly invited to the International Festival ,,youth classic" with solo and chamber music concerts (Wiesbaden, Frankfurt, Cologne). In 2014 she was invited by the Fondation György Cziffra (Paris) and participated in the International Festival.
From 2015 she studied at the Anton Rubinstein International Music Academy in Düsseldorf. Since 2016 she has been studying at the Hochschule für Musik Detmold.
Rainer Maria Klaasis considered one of the most versatile interpreters of 19th and 20th century piano and chamber music. Born in Recklinghausen, he received his pianistic training with Detlef Kraus, Klaus Hellwig and Yara Bernette as well as in courses with Guido Agosti, Jorge Bolet and Czeslaw Marek. In 1977 he took his concert exam in Hamburg. Since then, concerts and master classes have taken him to many European countries, the USA, Israel, South Korea and Indonesia.

In thematic piano recitals and chamber music portrait concerts, Klaas has dealt with Bach, Beethoven, Chopin, Liszt, Brahms, Tchaikovsky, Busoni, Godovsky, Rachmaninov, Reger, Ravel, de Falla, Dohnányi, Hindemith, Zieritz, Shostakovich, Baur, Fontyn and Kagel, among others. He performed world premieres by Jacques Castéréde, Berthold Goldschmidt, Cristóbal Halffter, Stefan Heucke, Martin Pohl-Hesse, Wagner Prado, Ulrich Schultheiß, Stefan Thomas and Frank Zabel. Many works from his repertoire of more than 600 composers are documented on CD or in radio recordings. In 2011, his recording of the 1st Piano Sonata by Stefan Heucke, previously considered unplayable, was released. A recording of the first three piano sonatas by Martin Münch is in preparation.
Director of the Recklinghausen "integral::musiken" since 1975, Klaas came to prominence in 1999 as initiator and interpreter of the North Rhine-Westphalian festival "MM::99 – Chamber Music of the 20th Century in 50 Concerts". For the Capital of Culture Year 2010, he designed the 25-part cycle "Time::Journey – from Mozart to Henze". He has written numerous arrangements, including the piano etudes "Onditude" and "Bourdonitude" after Frédéric Chopin. Klaas teaches at studio::busoni in Recklinghausen and Dortmund.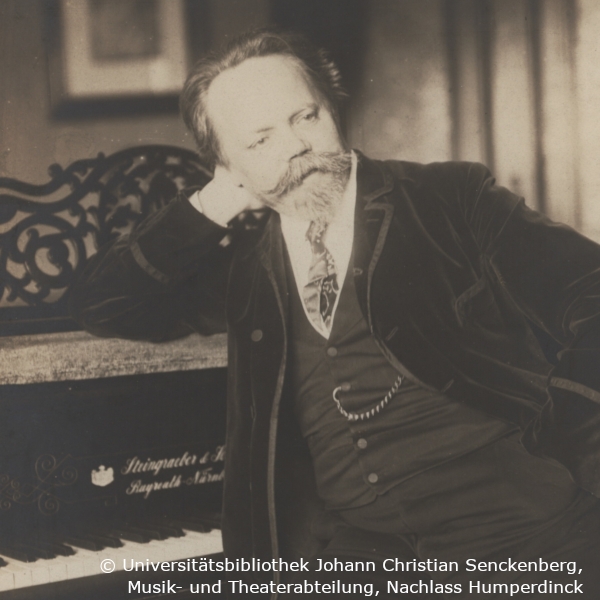 Veranstaltungsort
Kammermusiksaal
Steingraeberpassage 1
95444 Bayreuth